Every year India celebrates "National Science Day" (NSD) on February 28. National Science Day is celebrated to pay tribute to the discovery of the 'Raman Effect' by an Indian Scientist Sir C. V. Raman.
Sir C. V. Raman discovered the 'Raman Effect' in 1928 and got Nobel Prize for the discovery of the 'Raman Effect' in 1930. It was the first Nobel Prize of India in the field of Science.
In this post, you will get the answers of –
In 2013, The American Chemical Society has been designated the 'Raman Effect' as an International Historic Chemical Landmark.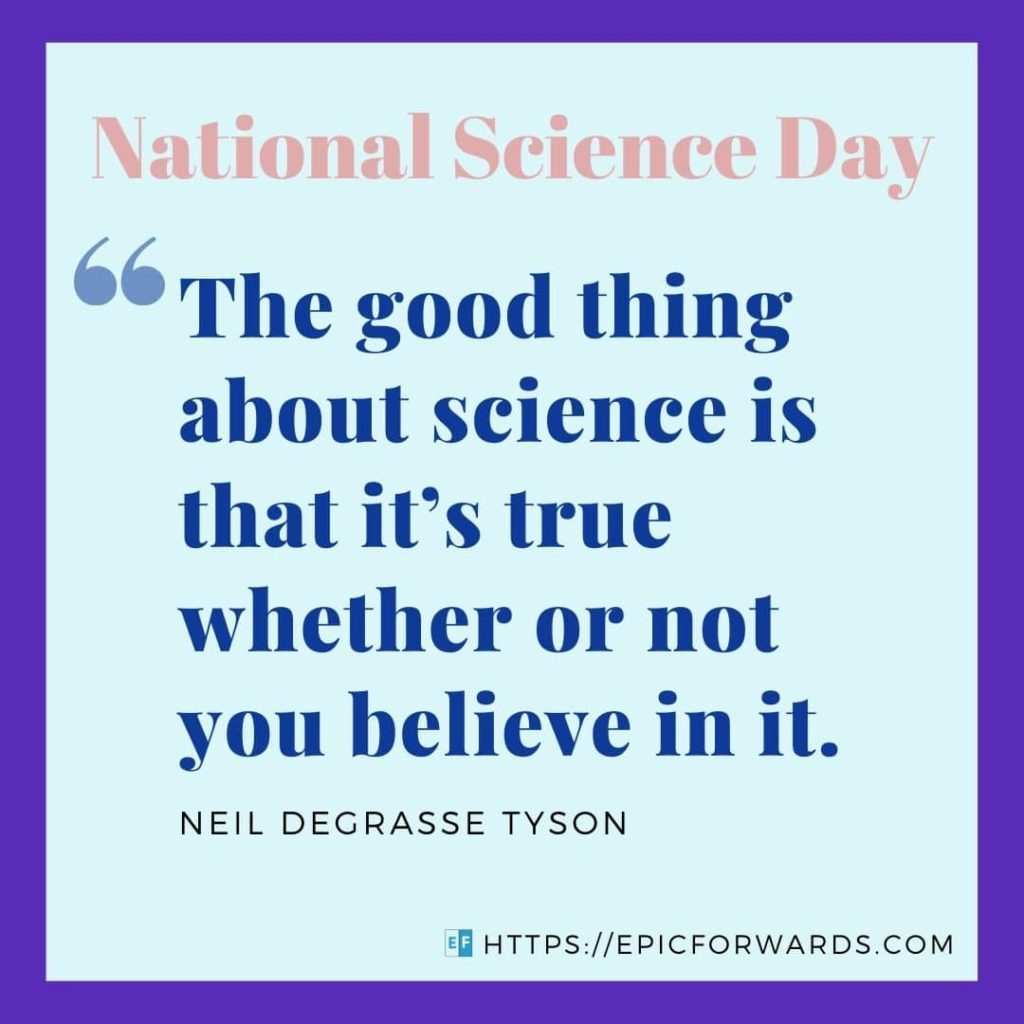 India has a great history of scientists and scientific & technological development. February 28 is also celebrated the contribution of all the Indian great scientists, their discoveries and their advanced knowledge.
Some of these great scientists are:
If you prefer watching a video over reading, here is a video of the Best Quotes from Famous Scientists.
Who was C.V. Raman?
Sir Chandrasekhara Venkata Raman, popularly known as C. V. Raman was an Indian Physicist. He had born in Tamilnadu, a state in India. He worked at the Indian Association for the Cultivation of Science in Kolkata, West Bengal from 1907 to 1933. Here he worked and researched various topics of Physics.
Working in the laboratory of the Indian Association for the Cultivation of Science, he discovered the phenomenon of spectroscopy which is known by his name 'Raman Effect'. For this discovery, he got the prestigious Nobel Prize in the year 1930. Apart from the Nobel Prize, he was honored by many awards.
Awards and honors won by Sir C. V. Raman: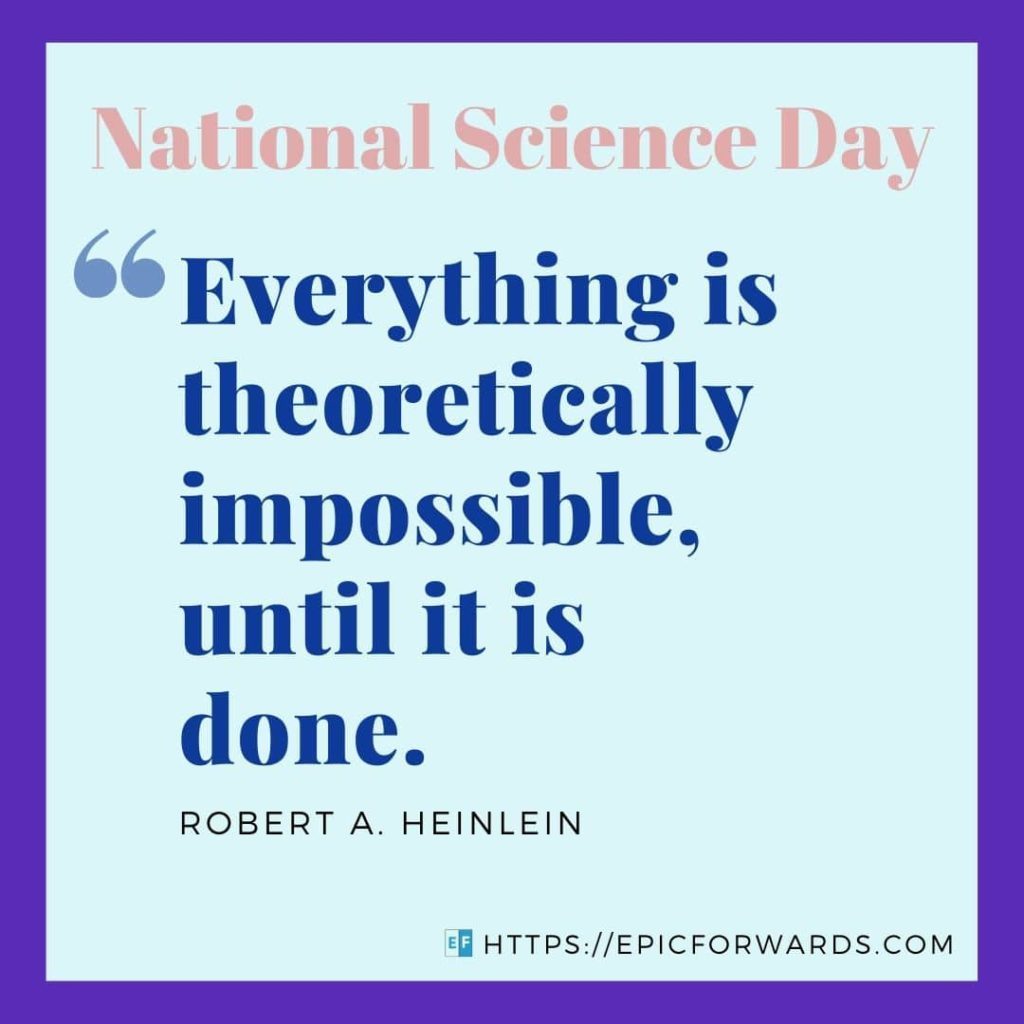 How National Science Day is started?
In 1986, the National Council for Science & Technology Communication (NCSTC) put forth a proposal to designate 28 Feb as a National Science Day in front of the Government of India.
The government accepted their proposal and declared 28 Feb as National Science Day in 1986. Then the whole country celebrated the first National Science Day on 28 February 1987.
What is the purpose of the celebration of NSD?
The main purpose of the celebration of the National Science Day is to spread a message about the importance of science & its applications in day to day life. National Science Day has become one of the main science festivals in India.
It is celebrated every year with the following purpose –
International Women's Day is coming. You may love these International Women's Day Wishes.
Celebration and activities on NSD
The whole nation celebrates National Science Day on 28 February. Most schools, colleges, and other institutes take an active part in the National Science Day celebration.
The celebration includes science exhibitions, public speeches, talk shows, debates, quiz competitions, seminars, etc. Some researchers and institutions show their latest researches and live projects.
Many schools organize science models exhibitions and lectures on science-related topics. It creates awareness about science and current trends in technology. It develops scientific temper in the minds of the people.
Many leading science and technology institutions in India celebrate National Science Day on a major scale.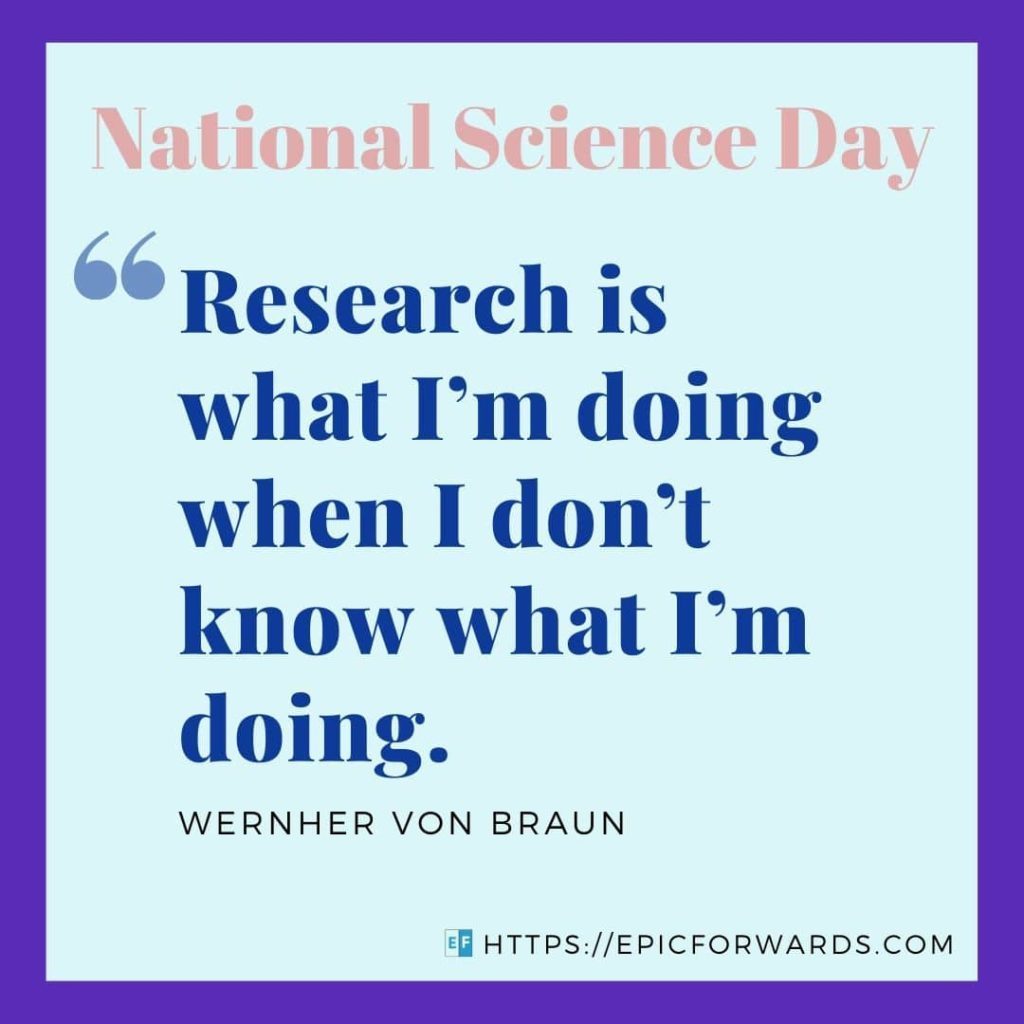 Themes for National Science Day
The following table shows the theme of NSD for the current and past few years.
| Year | Theme |
| --- | --- |
| 2023 | Global Science for Global Wellbeing |
| 2022 | Integrated Approach in Science & Technology (S&T) for Sustainable Future |
| 2021 | Future of STI: Impacts on Education, Skills and Work |
| 2020 | Women in Science |
| 2019 | Science for the People, and the People for Science |
| 2018 | Science and Technology for a sustainable future |
| 2017 | Science and Technology for Specially Abled Persons |
| 2016 | Scientific Issues for Development of the Nation |
Theme of National Science Day
National Science Day Quotes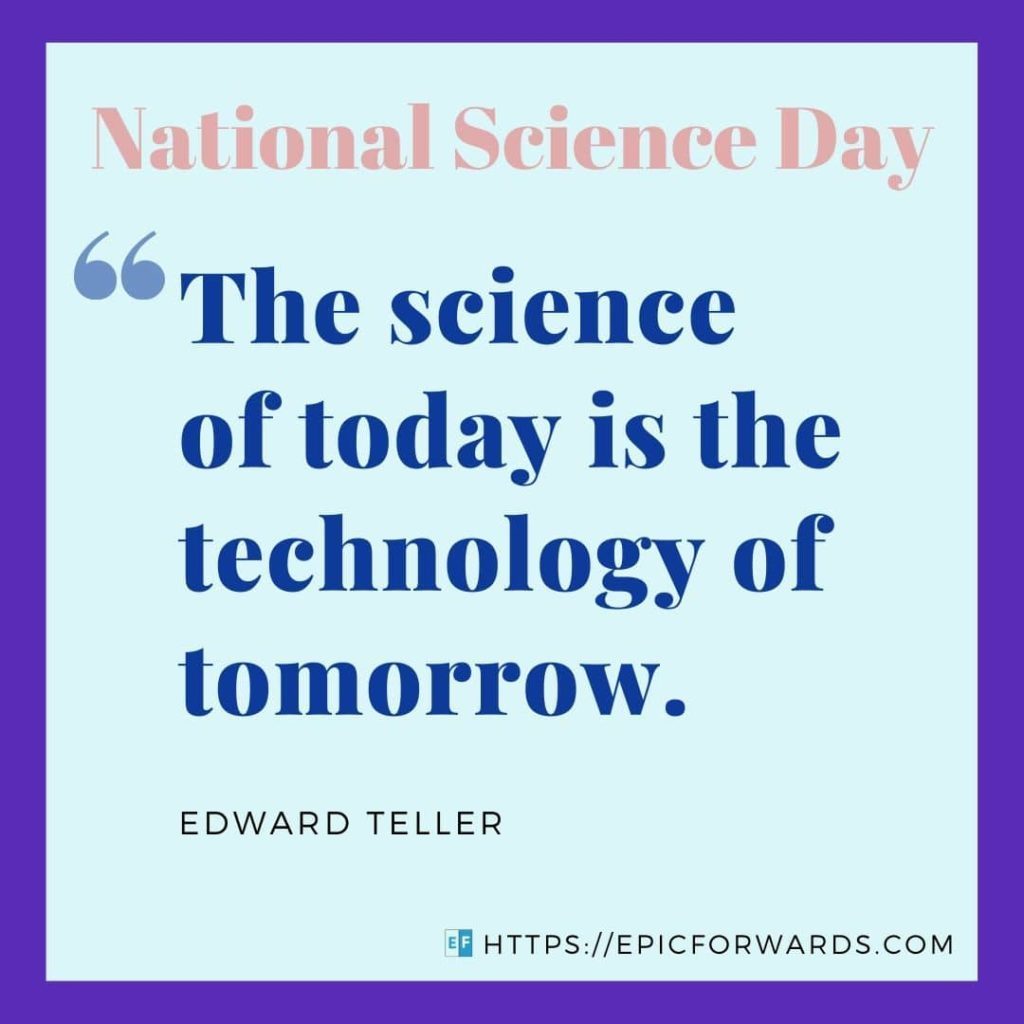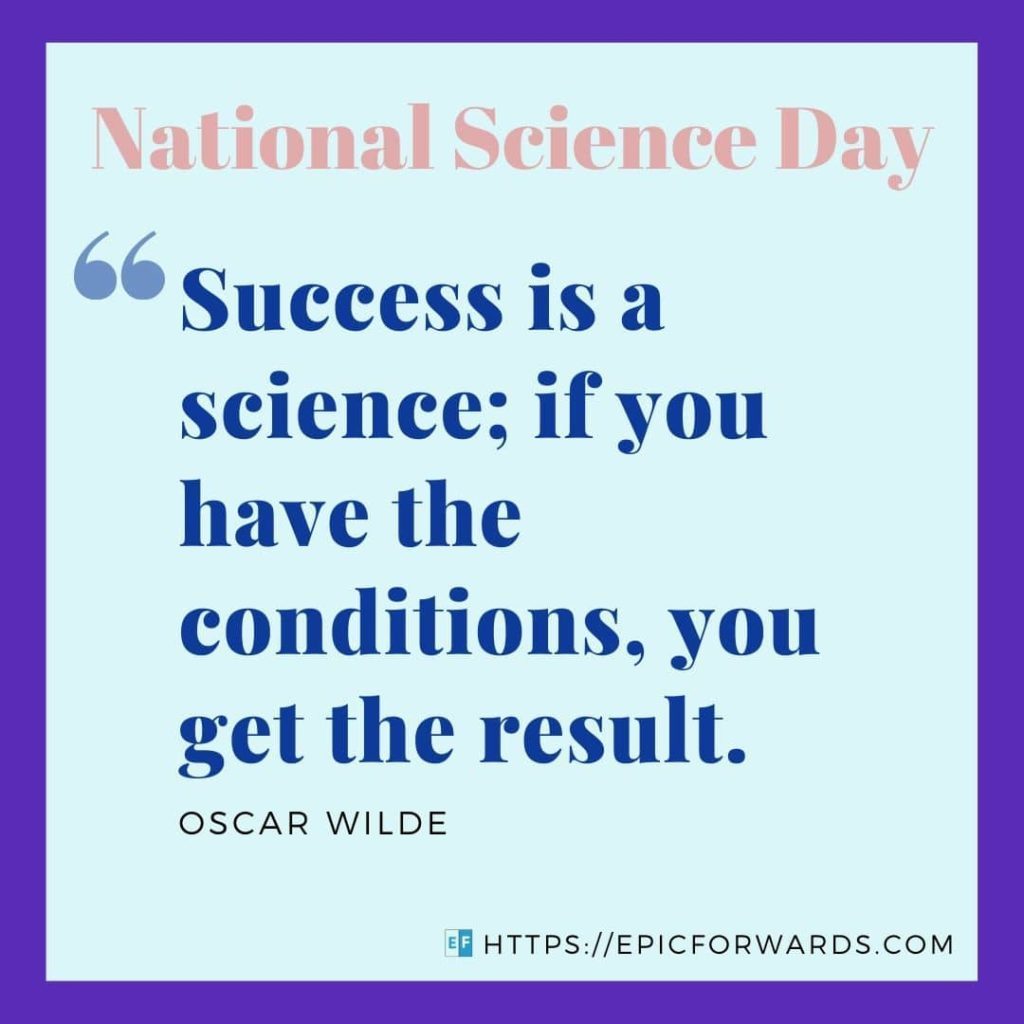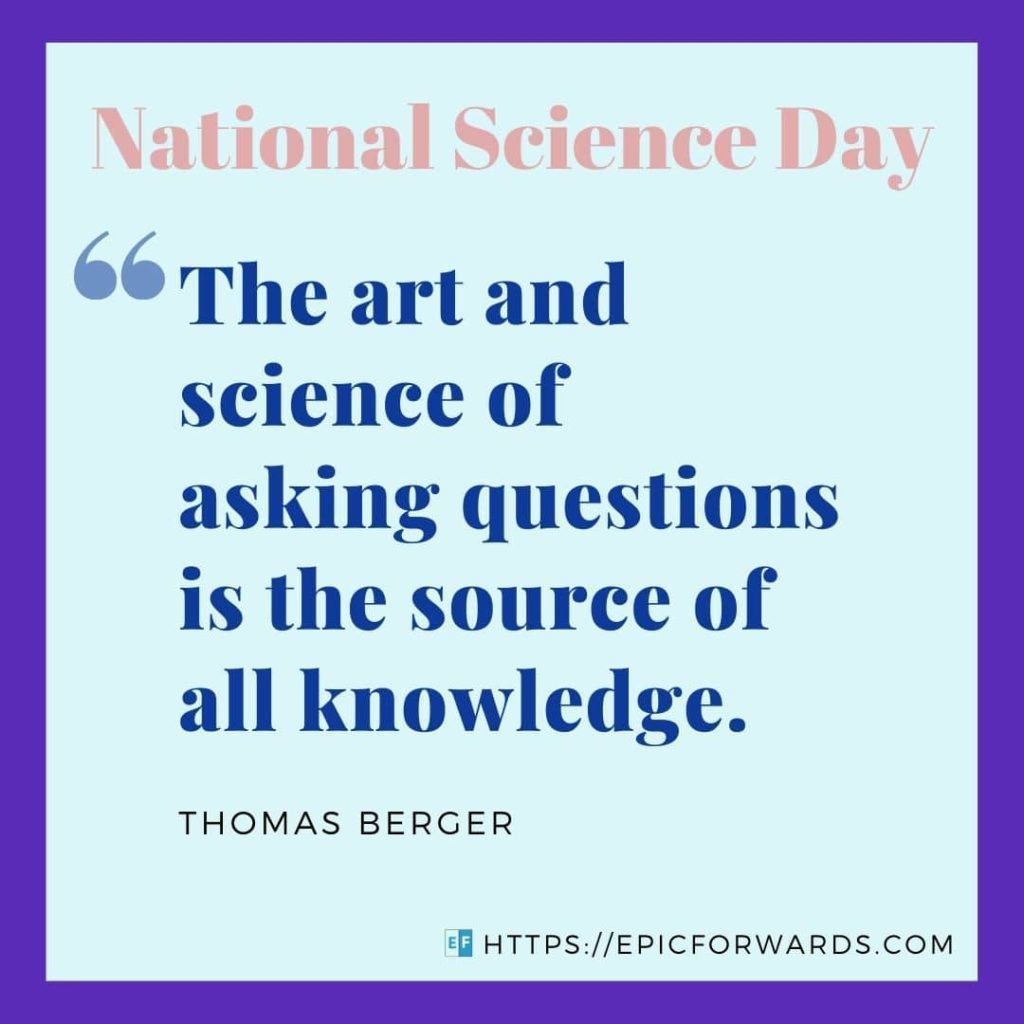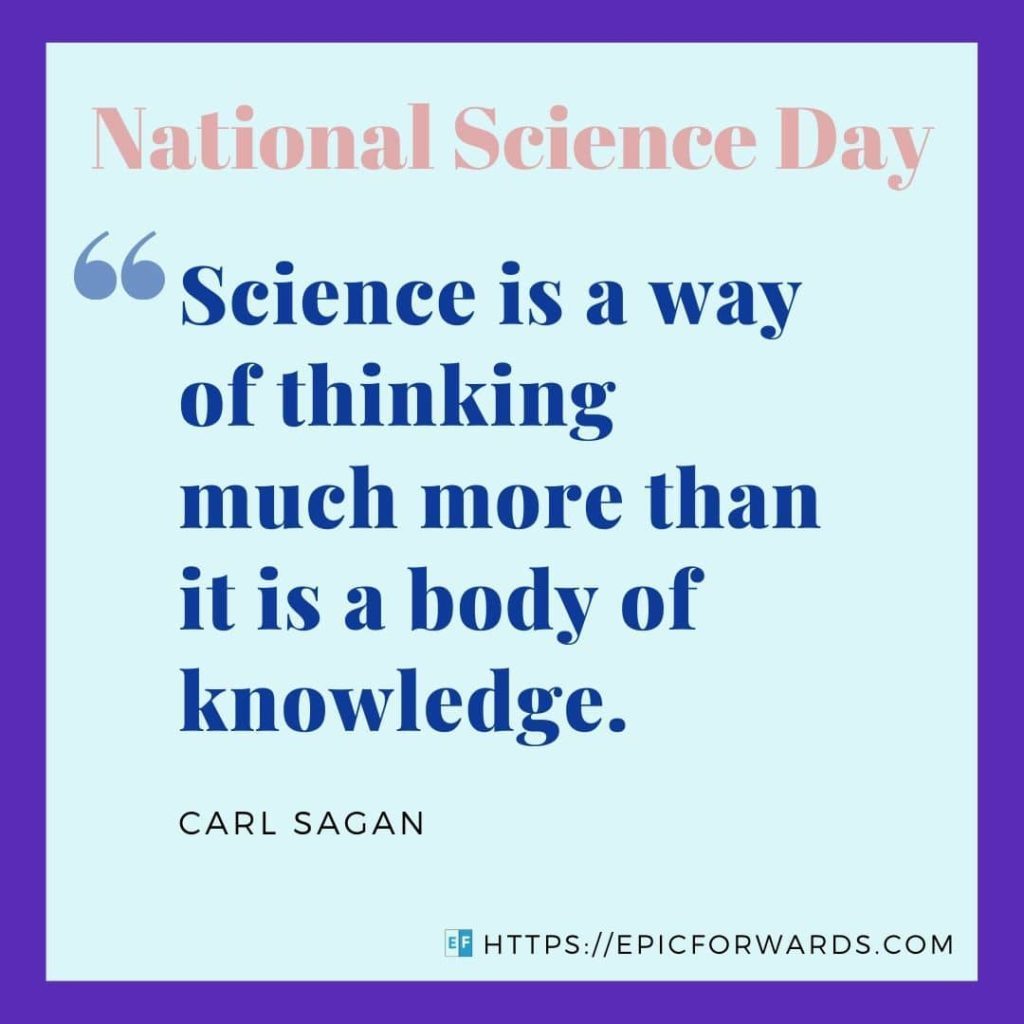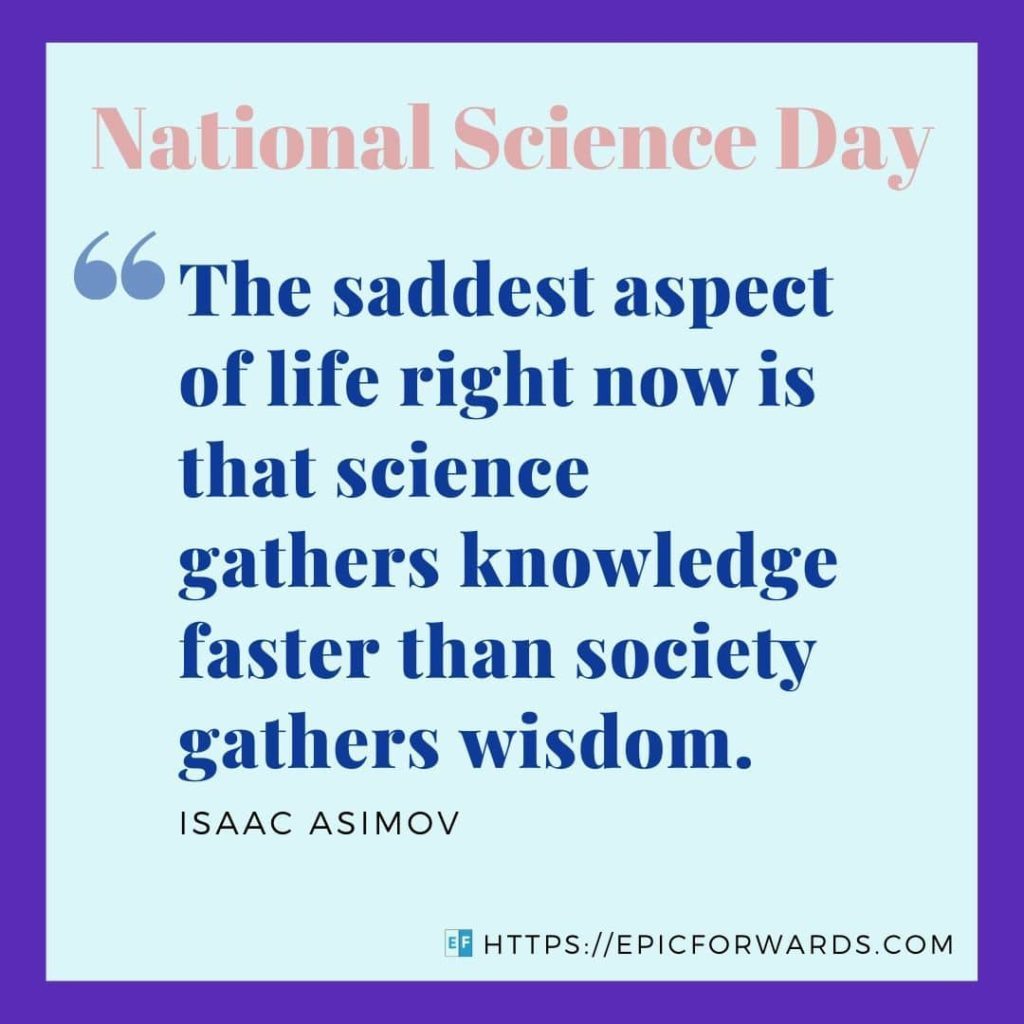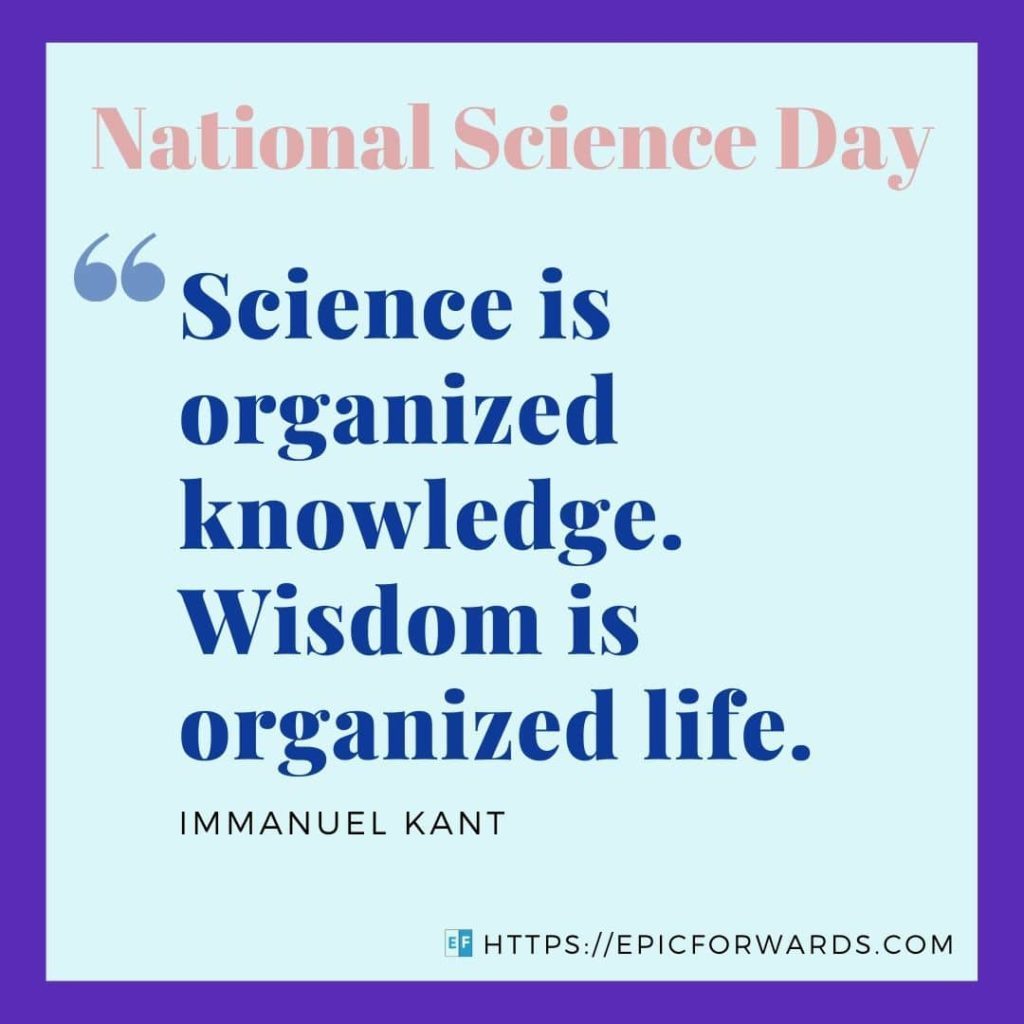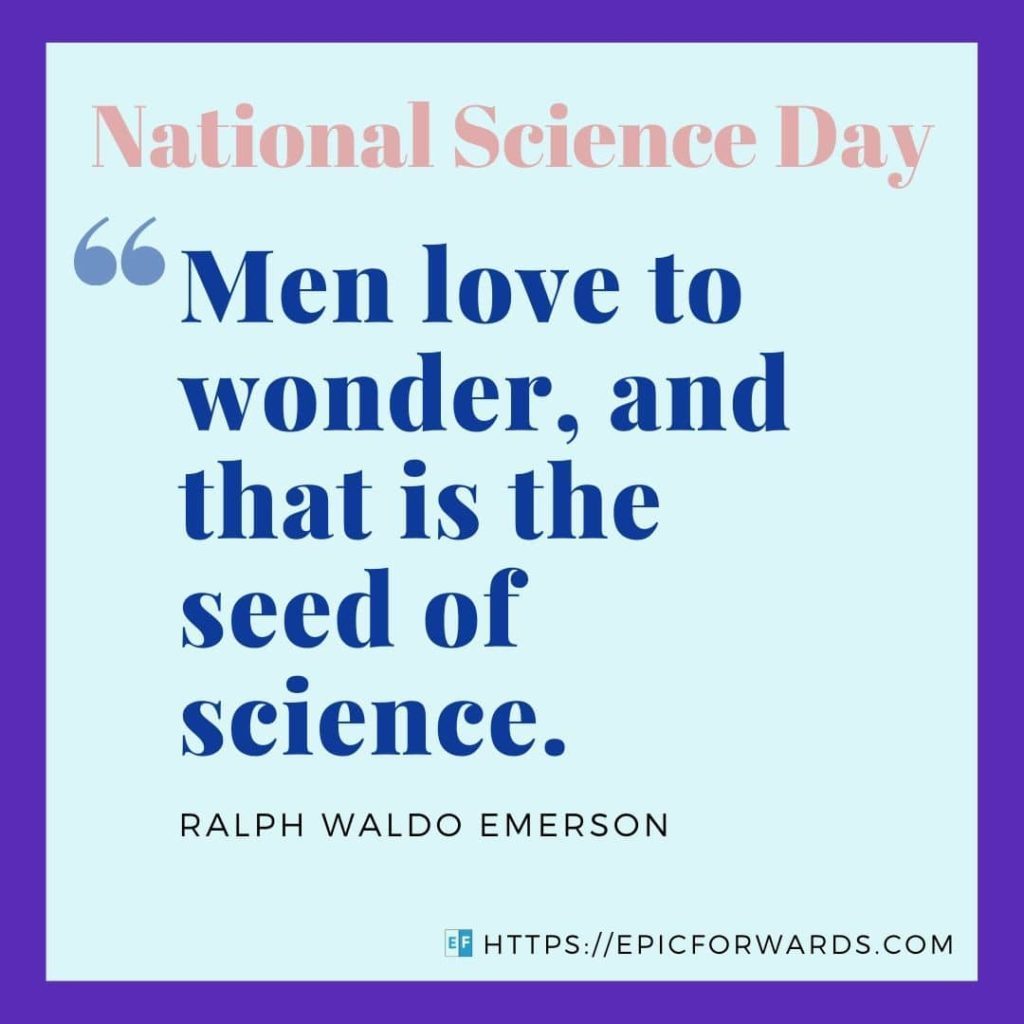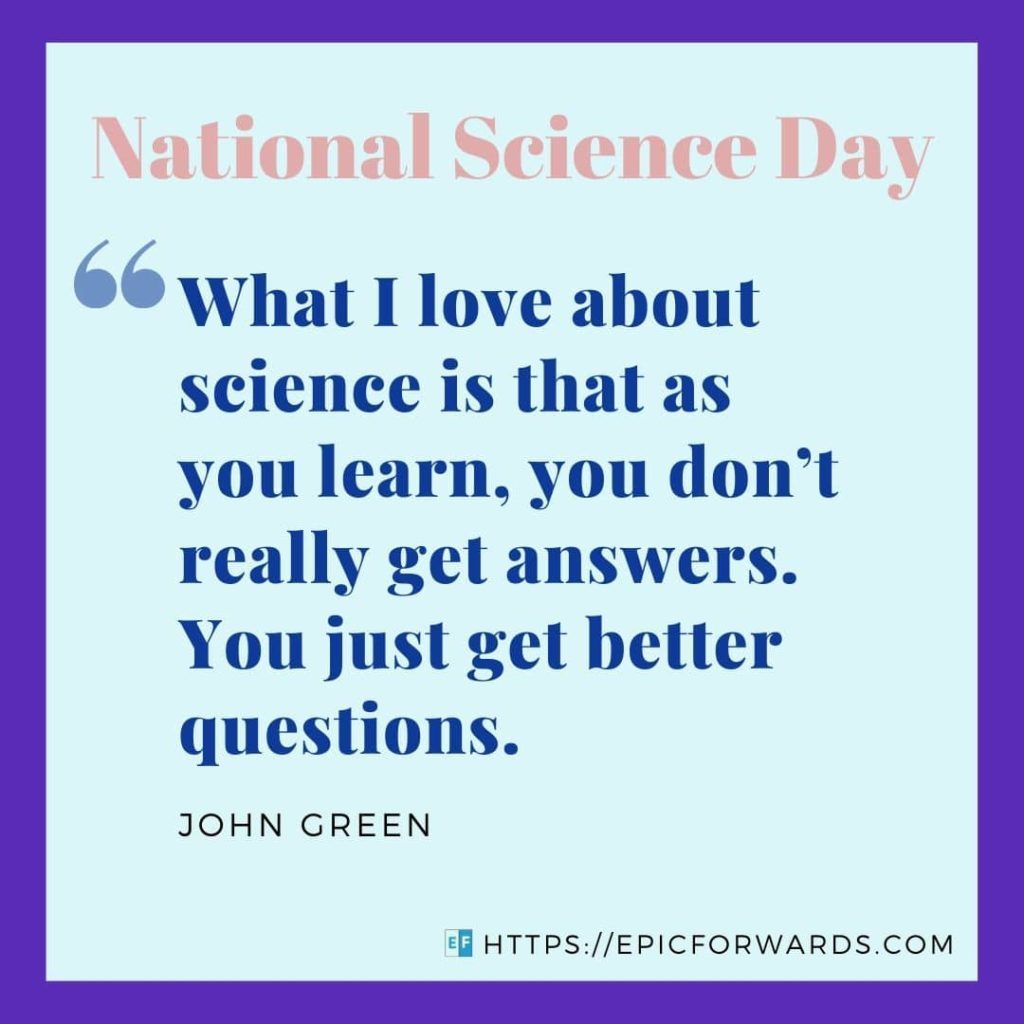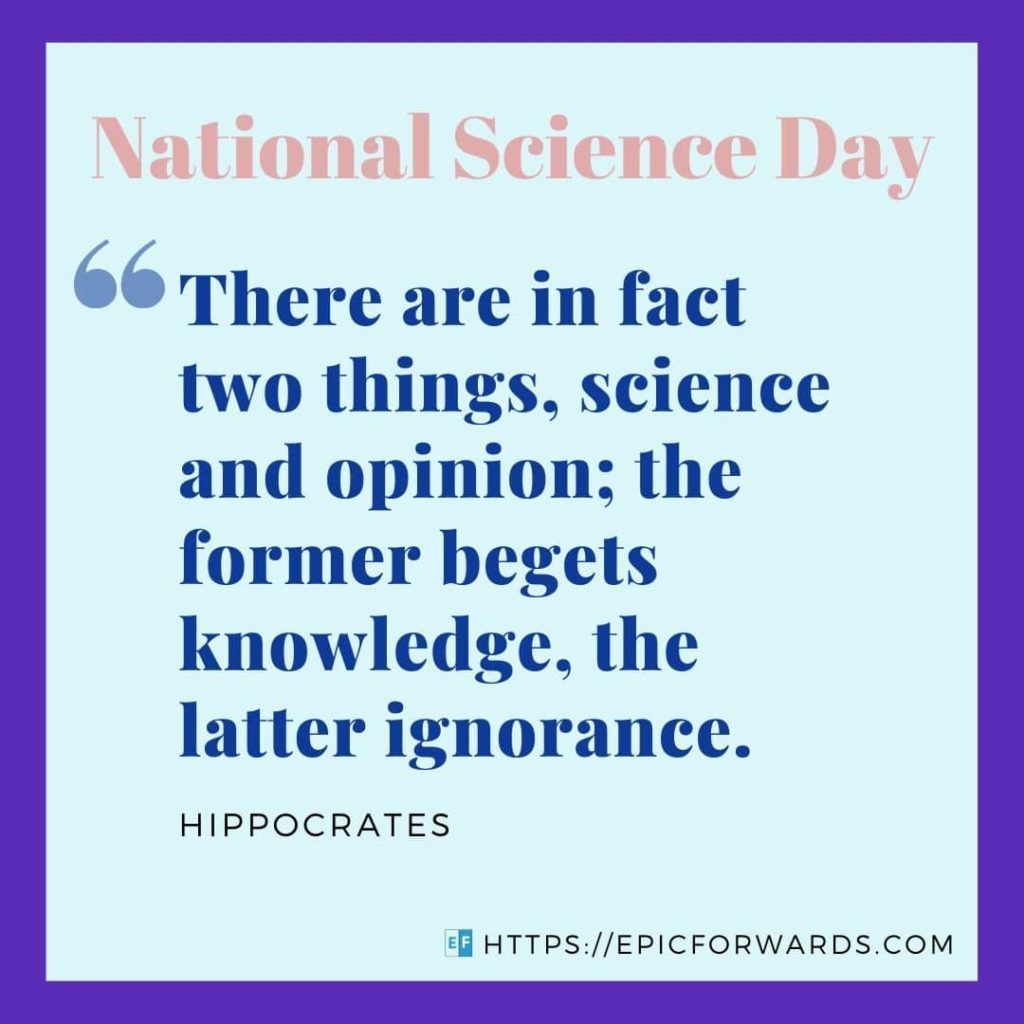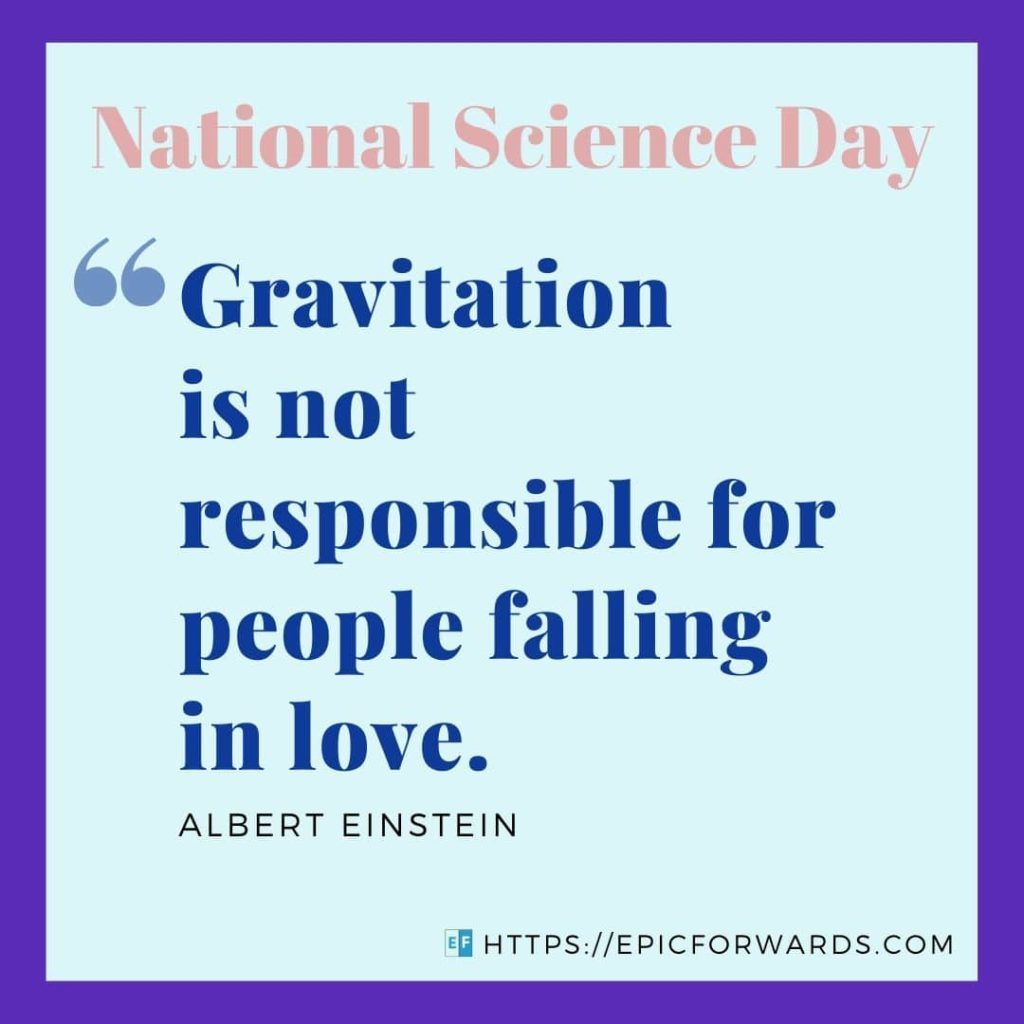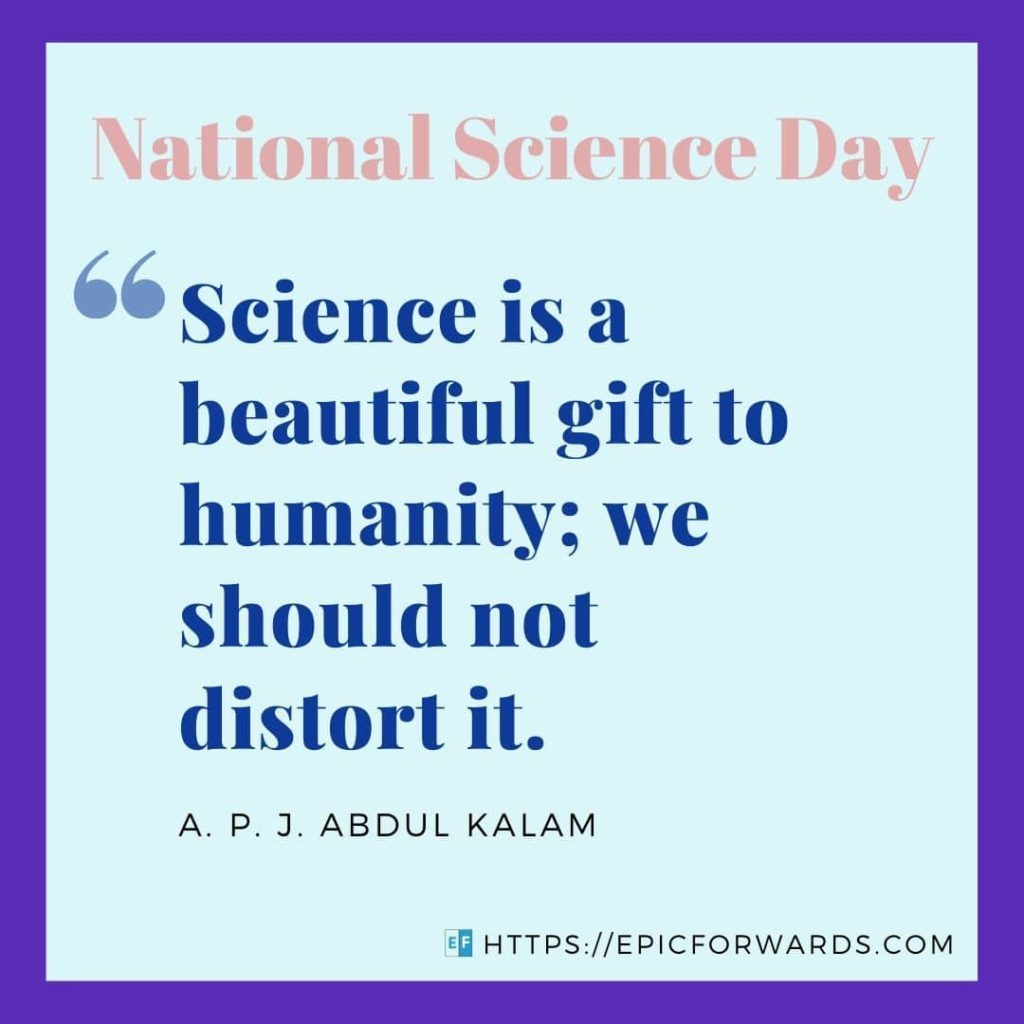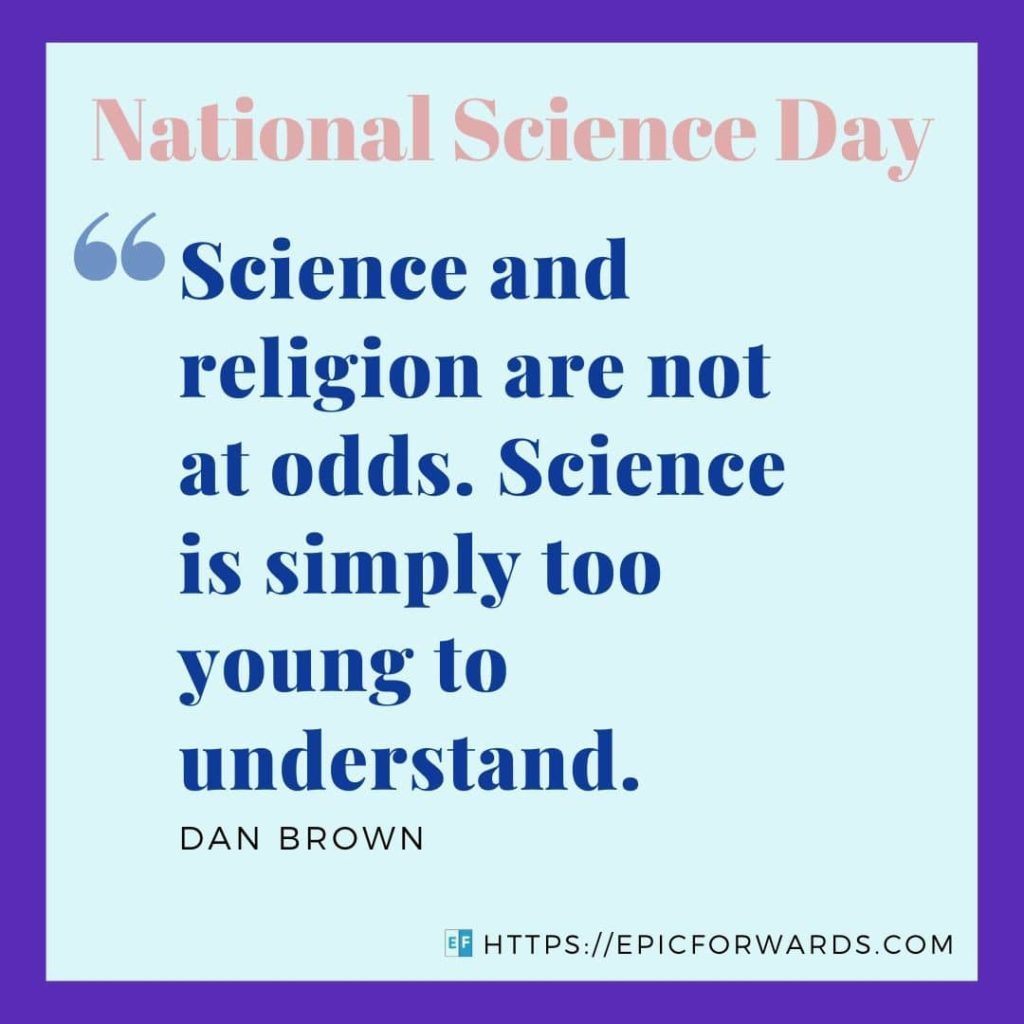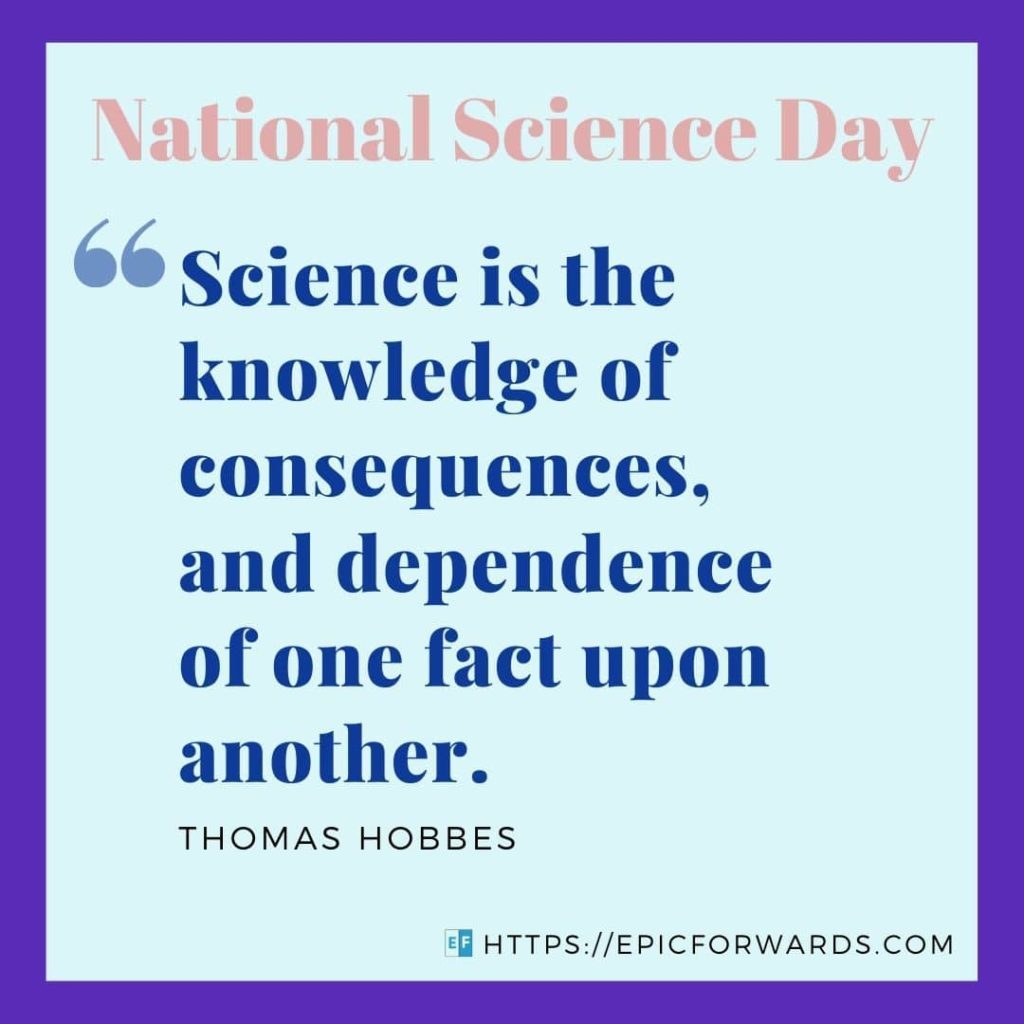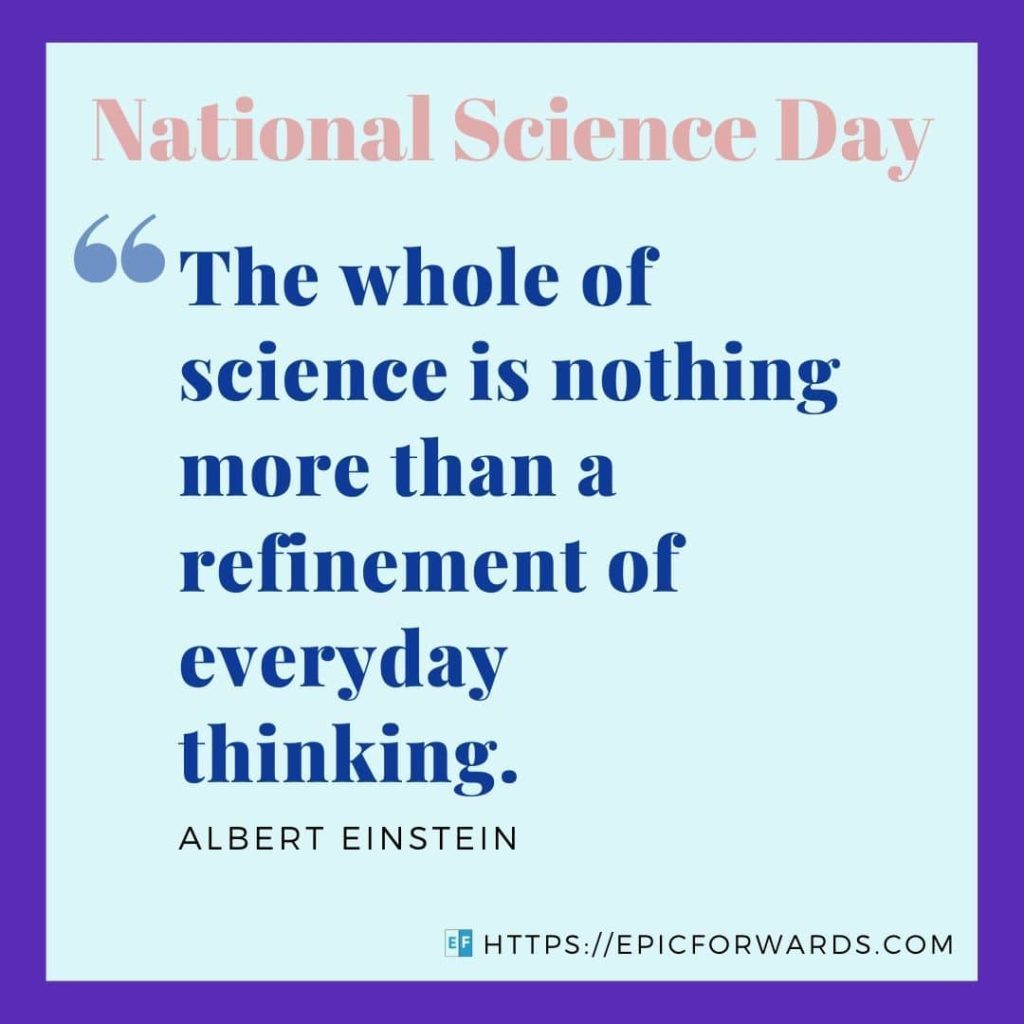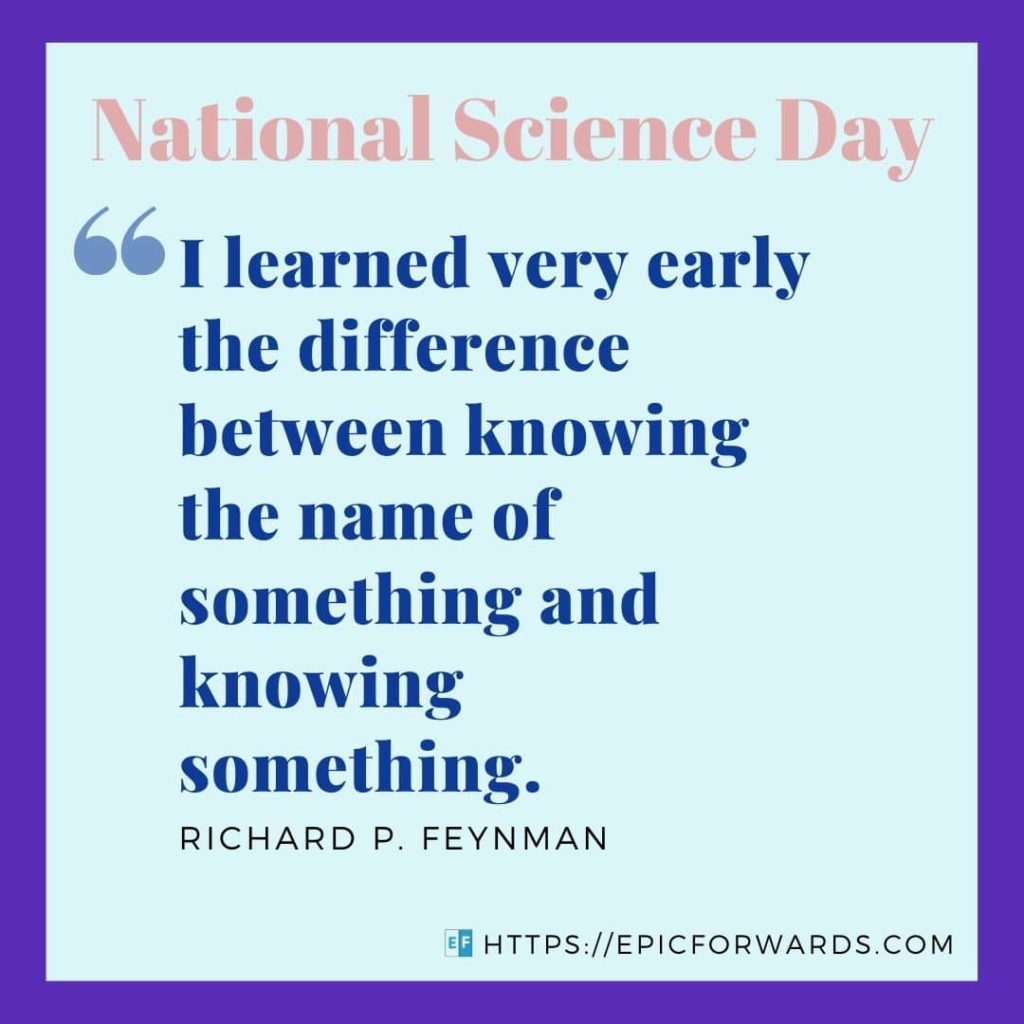 Which is your favorite Science Day quote? Do share in the comments.
I wish you Happy National Science Day. Keep imagining, keep inventing.
You would love to read these Quotes by Genius Albert Einstein.