We are progressing towards the end of the year. This is one of the most favorite times of children and grownups too. Because it's Christmas time.
Christmas is celebrated on 25 Dec every year around the world. It is observed as the birth of Jesus.
Here we have a bunch of merry Christmas quotes and greetings for you. Send these greetings to your friends, family and loved ones.
Christmas means family get-togethers. Christmas means home decoration, Christmas trees, and lighting. Christmas means gifts giving. Christmas means a feast of special and variety of foods. Christmas means celebration. Christmas means holidays. That's why children love it. There is much more than decoration, celebration, gifts giving. Below are interesting and unknown facts related to Christmas. Let us reveal them.
Interesting facts about Christmas
1) Though it is related to Christian tradition, it is celebrated all over the world. Christian as well as non-Christian countries of the world celebrate it with the same love and enthusiasm.
2) Christmas is celebrated as the birth of Jesus on 25 Dec. But 25 Dec is not mentioned in the Bible. Many historians believe that Jesus was born in spring.
3) It is believed that Dec 25 is connected to the ancient pagan festival Saturnalia. Pagan used to celebrate Saturnalia to appease the agricultural god Saturn. Gift giving, partying and gambling were the parts of Saturnalia celebrations.
4) Religious were not ready to accept Christmas, because its roots were in pagan traditions. That's why it was illegal to celebrate Christmas in Boston. There was fine for celebrating Christmas.
5) Ancient Romans and Egyptians were the first to use Christmas trees.
6) The idea of Santa Claus has come from Saint Nicholas. St. Nicholas was a Christian bishop. He had plenty of inheritance. He gave away his wealth to help the poor and needy.
7) As the tale of St. Nicholas spread around the world, his name becomes Sinterklaas in Dutch. The Sinterklaas later morphed into Santa Claus.
8) The real Santa Claus, St. Nicholas was not a bearded person like Santa Claus we see today.
9) For many years, Santa Claus wore clothes that were in green, blue or purple color.
10) The Red suit of Santa Claus has come from the branding campaign of Coca Cola Company. Coca Cola advertisement portrait Santa Claus in a red suit to match their brand in 1931.
11) "Jingle Bells" was written for thanksgiving concert of a church. In 1857, the song was republished. Now it has become one of the most favorite Christmas songs.
12) As a "Santa Letter-Writing Program", Canada has set up a special zip code for Santa Claus. The zip code is HOHOHO. Kids all over the world love to write letters to Santa Claus.
13) 221 feet high Christmas tree was placed in a Washington Mall in 1950. That was the world's largest Christmas tree. It is a Guinness world record.
14) Many people think Xmas is not the correct spelling of Christmas. But it's a shorter version of Christmas. X o Chi is the first letter in Greek. And its meaning is "Christ". So it became Xmas.
15) The three wise men brought gifts for Jesus when he was born. But the origin of these three wise men is unclear. Three men are not mentioned in the Bible. There is a mention of just "wise men" in the Gospel of Matthew.
16) Many of the legends of Santa Claus are created by Washington Irving.
17) The image of Santa Claus flying in a sleigh is also created by Washington Irving.
18) Santa Claus also gets gifts on Christmas. Kids leave food and drink for Santa as a Christmas gift.
19) Santa Claus is known by different names around the world. It is known as Kriss Kringle in Germany, Pere Noel in France, Le Befana in Italy and Deushka Moroz in Russia.
20) In India, there is a town named Santa Claus.
You can impress your friends with these Christmas facts. Now let us see Christmas quotes and greetings.
Merry Christmas Greetings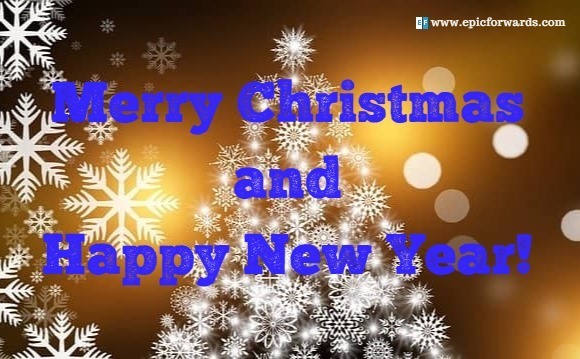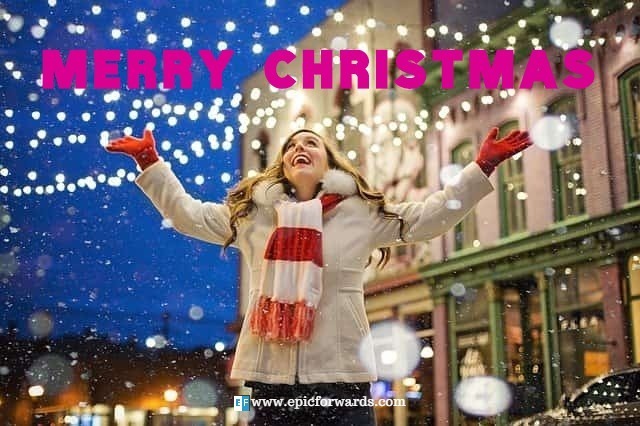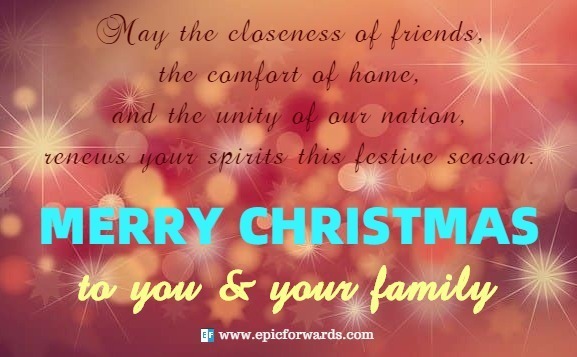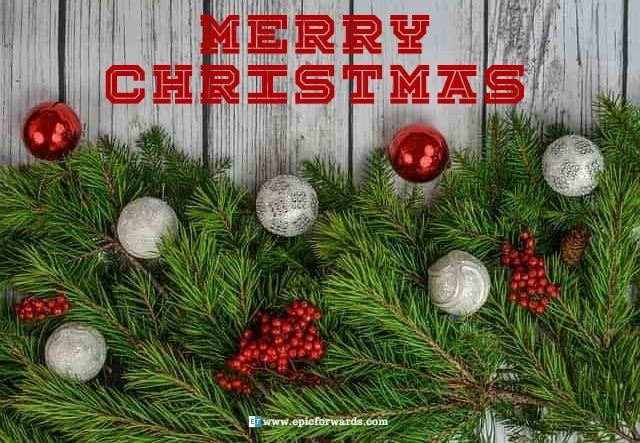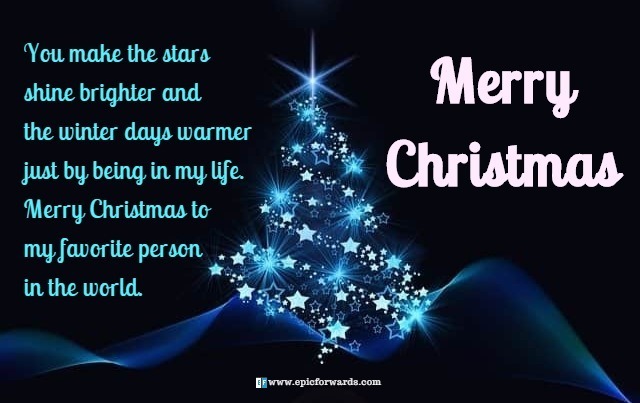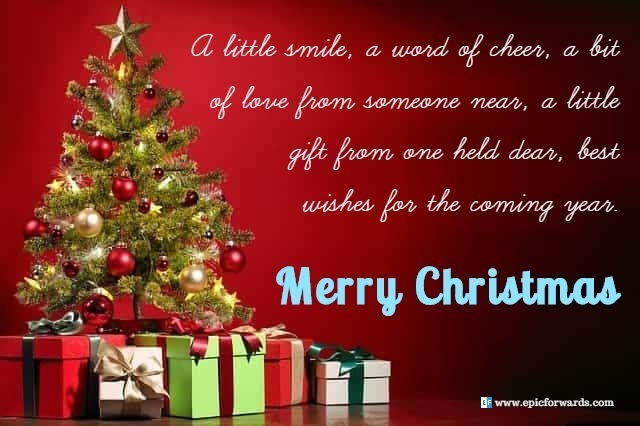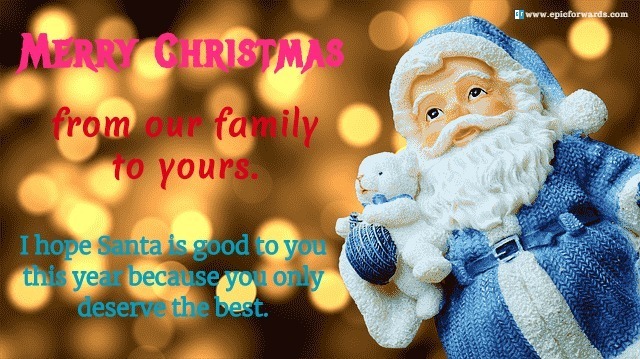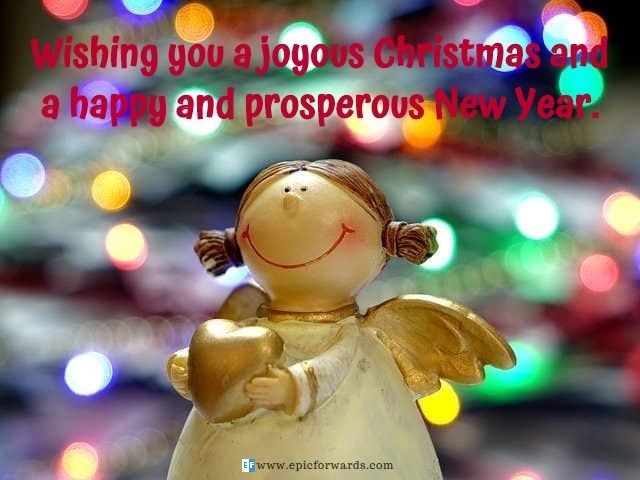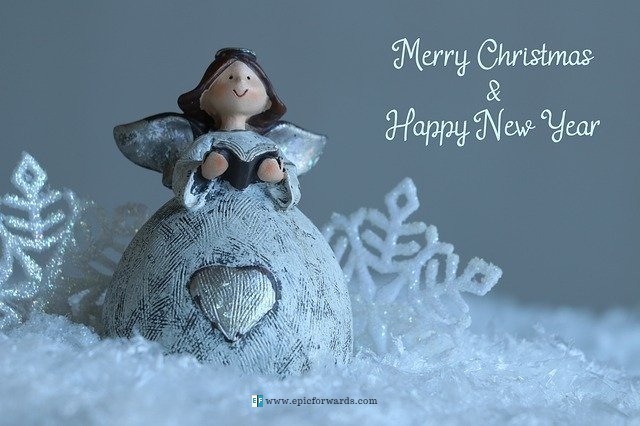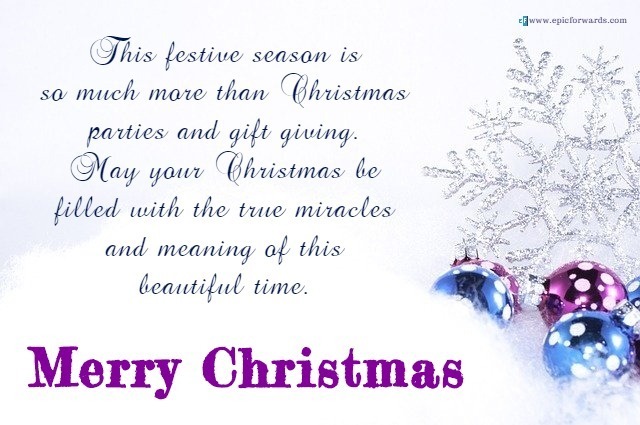 You may also like: Happy New Year Wishes, Greetings, Images